The Singapore Island Country Club (SICC) is one of Singapore's most prestigious golf and country clubs. It is a gem of a golf and social club, with two convenient locations set in the heart of the island-state, each replete with a wide range of sporting, dining and lifestyle facilities. We have over 7,800 principal golfing members, and an extended membership of more than 18,000. With a rich history and strong camaraderie among its members, the SICC offers a challenging and enriching environment for those who aspire to excel in the hospitality industry.
We invite suitably qualified candidates to contact us for various employment opportunities by submitting a detailed resume indicating qualifications, working experience, current and expected remuneration package, available commencement date and contact number to the Singapore Island Country Club.
By expressing an interest in joining us, you agree that personal data you submit to us may be collected, used and disclosed by the Club and our service providers and agents for the purpose of processing your job application, including evaluation of your suitability, background screening, contacting you regarding your job application, and notifying you of future career opportunities. You warrant that where you have disclosed personal data of individuals (e.g. next-of-kin, friends or referees) to us and our service providers and agents in connection with your job application, you have obtained the prior consent of such third parties for us and our service providers and agents to collect, use and disclose for the above purposes, in accordance with any applicable laws, regulations and/or guidelines. You also acknowledge that in the course of the collection, use and disclosure described above, relevant personal data may be transferred outside of Singapore.
Map & Location (Island Location)
Shuttle Bus Pick-up Point (Island Location)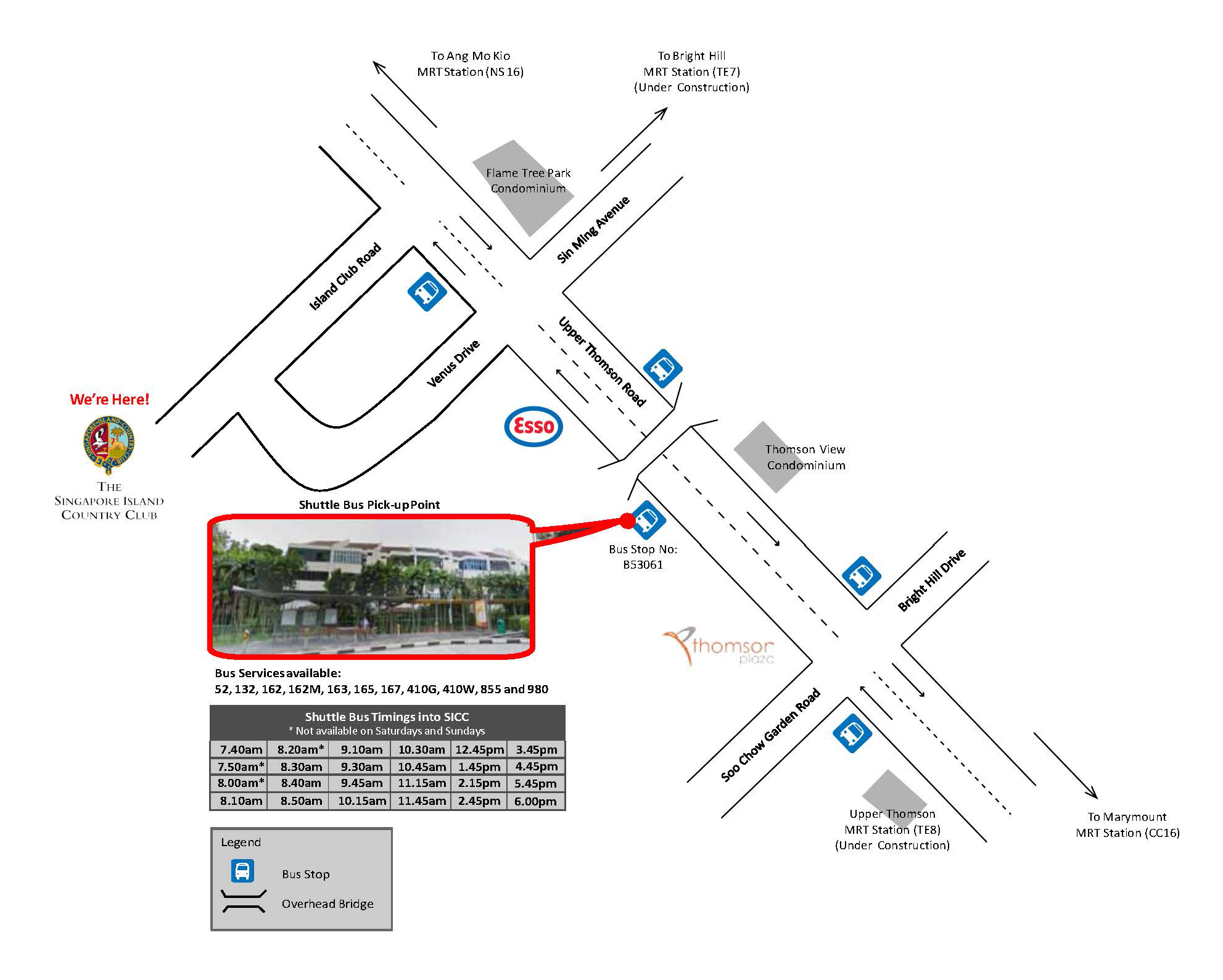 Map & Location (The Bukit)
Last updated: 27/06/2023