Signing of Facilities Sharing Agreement with Keppel Club on 14 September 2021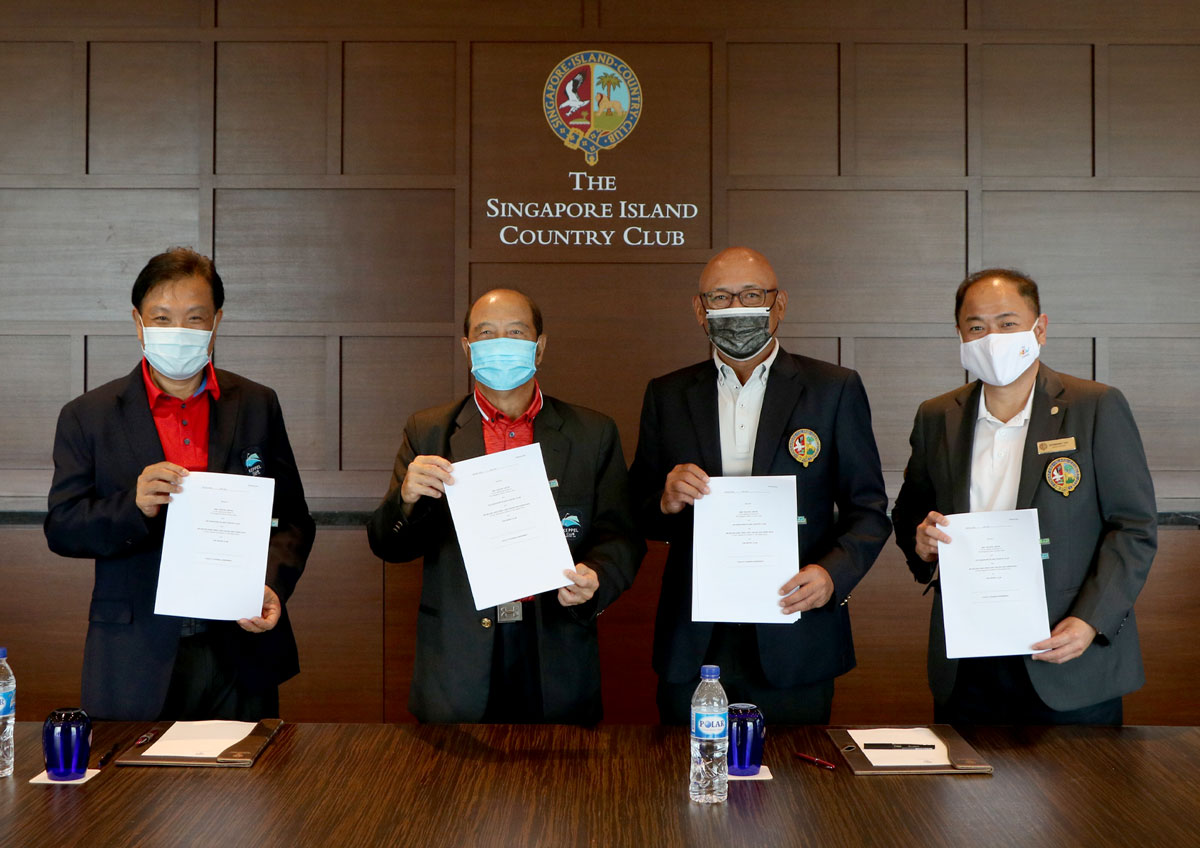 On Tuesday, 14 September 2021, SICC and Keppel Club executed the Facilities Sharing Agreement (FSA). The FSA sets out the key operational arrangements relating to the sharing of the facilities at the Bukit location for both Clubs from 2022.
SICC Club President Andrew Low, Keppel Club President Lai Mun Onn, SICC General Manager Desmond Tay and Keppel Club General Manager Desmond Chua were present at the signing.
Last updated: 26/05/2022